Welcome to Wolf Lawncare
Offering superior lawn maintenance, tree removal, seasonal cleanup, and pressure washing services in the Greensboro, NC area. Customers can call or text day or night to schedule an estimate or if you have any questions. See our services pages to find out more info. As always Wolf Lawncare does quality work for less so give us a call or text to schedule your next service!
Call Us Today
Residential & Commercial Lawn Care & Landscaping
Lawn Mowing
Aeriation & Overseeding
Mulch & Planting
Needles
Fertilization
Leaf Removal
Sod Installation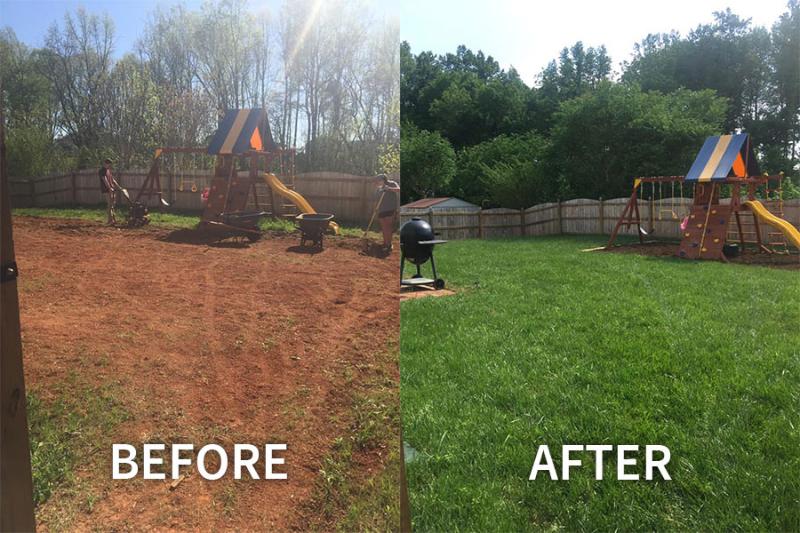 Lawn Mowing
Wolf Lawncare offers by-the-service mowing, blowing, and edging, as well as monthly services.
With the monthly plan, you have no need to call and schedule we just come and go hassle-free.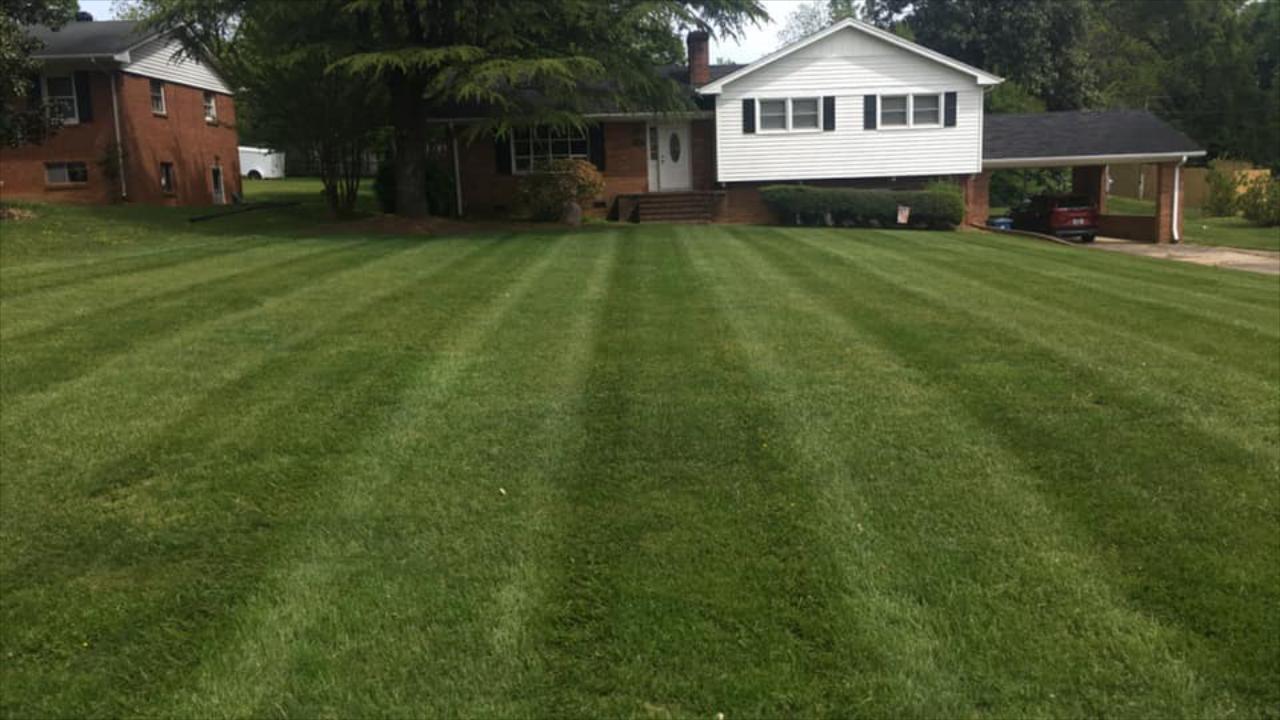 Aeriation & Overseeding
Overseeding in the fall can be a laborious process. Our three step Process will keep your lawn looking fresh. First, we use our core plugger to create pore space and alleviate compaction in your yard. Second, we use locally adapted cultivars of tall fescue seed blended with perennial ryegrass to give it that good pop of growth. Lastly, we put down a highly phosphorus fertilizer to promote root growth for your newly seeded grass.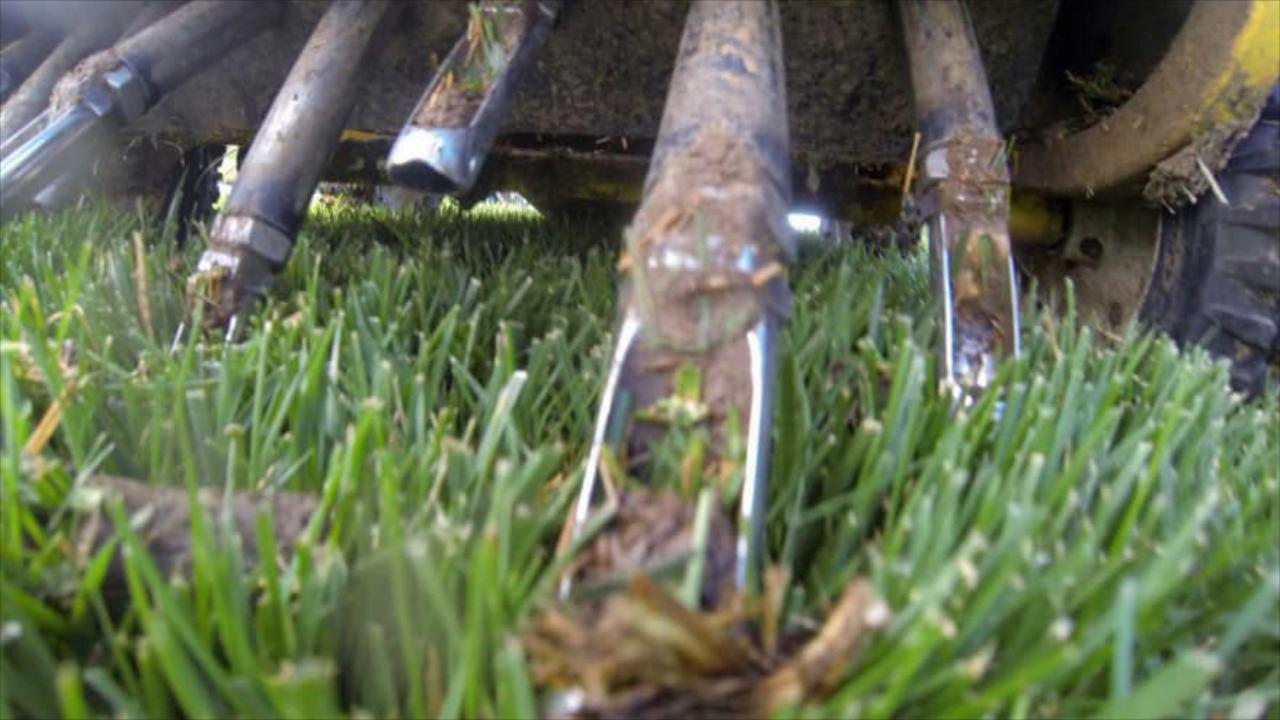 Mulch & Planting
Wolf Lawncare lets the customer pick the mulch of their choice. When the customer makes a decision we will measure and use our mathematical formulas to get an accurate measurement of mulch needed. We will then haul the mulch in and prepare the beds by, edging and clearing any weeds in the bed. Finally, before we spread the mulch we put out a pre-emergent to keep weeds from coming back, we will hand spread the mulch into the bed for that fresh appealing look.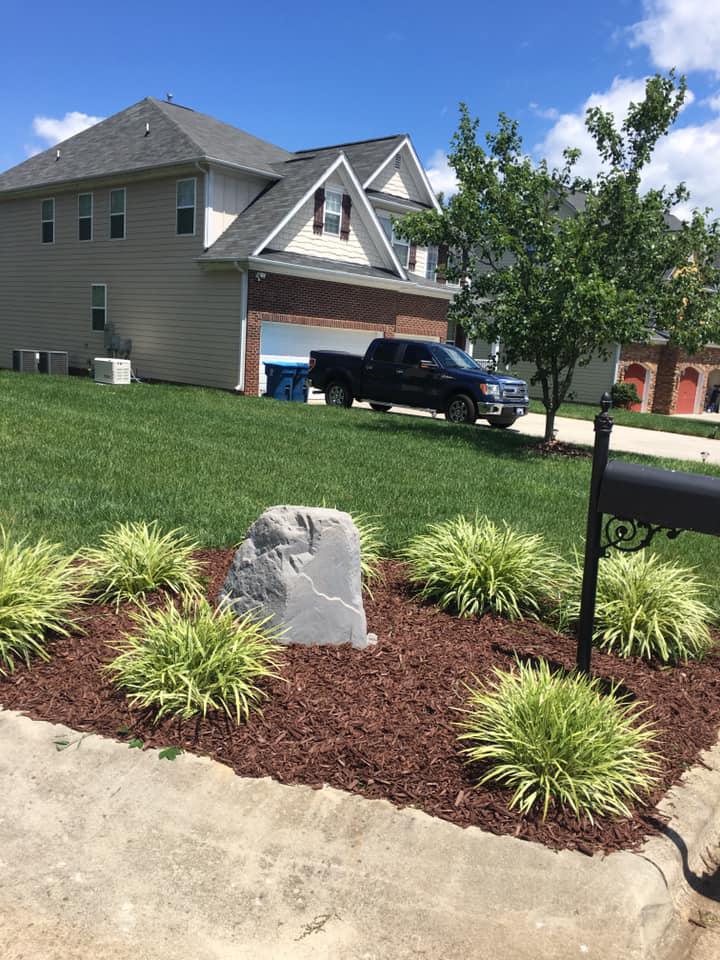 Needles
Pine needles are an extremely common and affordable type of landscaping in our area. We carefully take the time to mesaure the property to obtain an accurante measurement the the amount of of pine needles needed. We will then haul the pine needles and prepare the complete the landscaping project. Finally, before we spread the pine needles we put out a pre-emergent to keep weeds from coming back,/ We want you to love the new look of your property.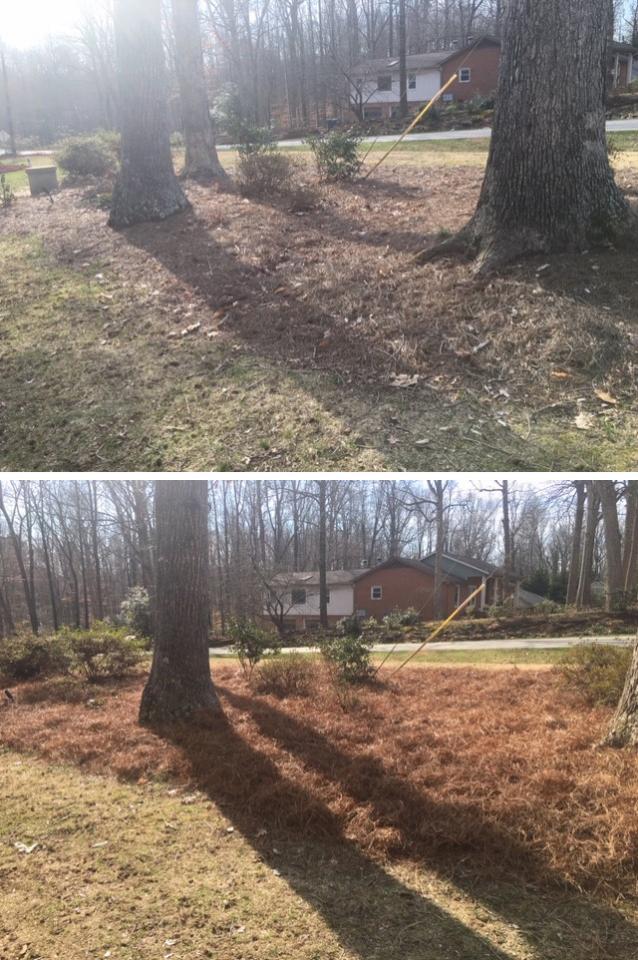 Fertilization
Wolf Lawncare wants to make your lawn pop just like you do. Lets make that neighbor jealous and provide the nutrients to the grass so it can really stand out! We have several approaches to putting the right fertilizer down at the right time. Tall fescue requires 3 pounds of nitrogen per 1,000 square feet a year. September, November, and February are the three prime months to fertilize to get that grass thriving.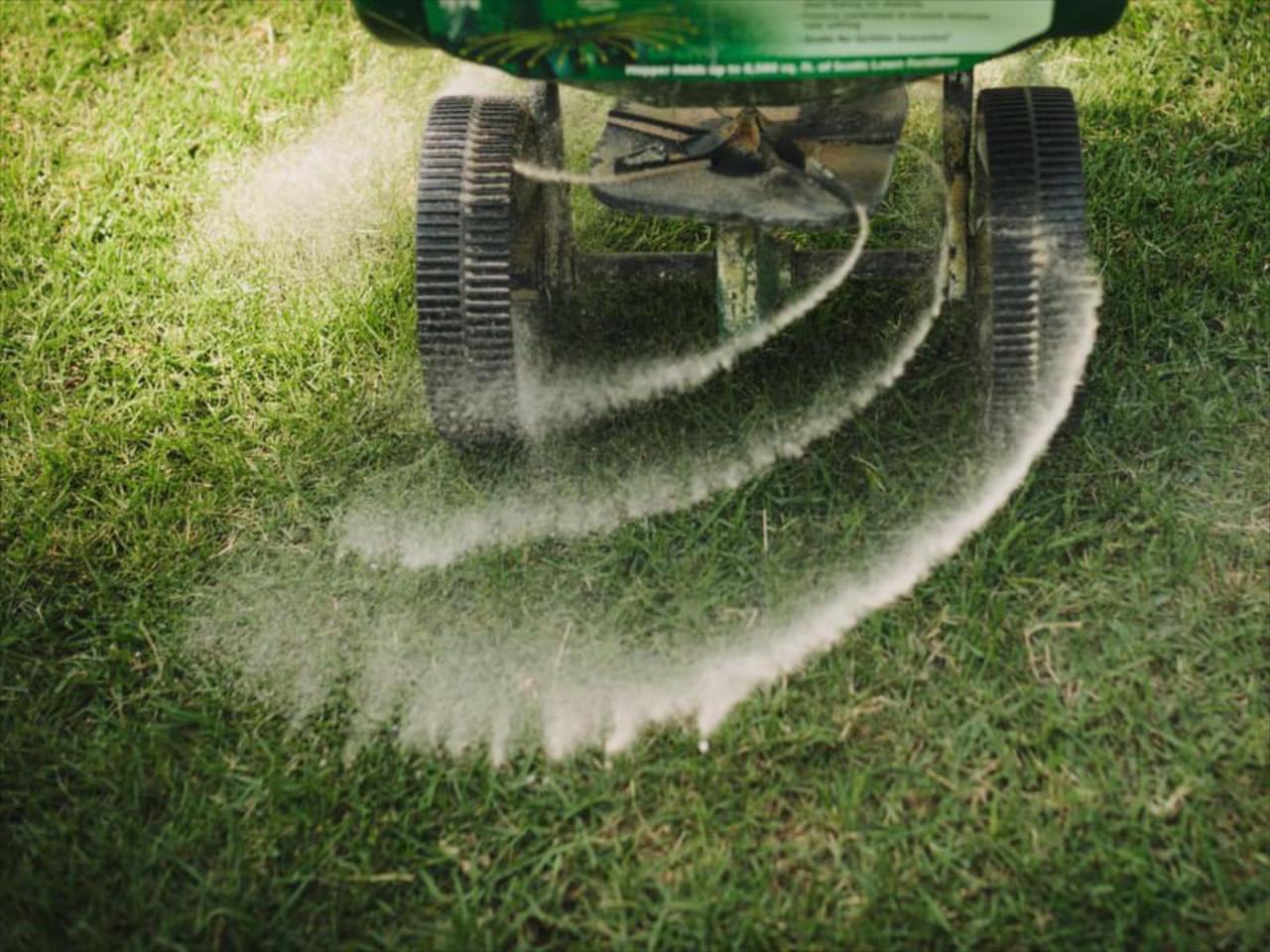 Leaf Removal
Everyone loves to look out at the beautiful leaves changing colors in the fall, but no one wants to rake them up when they fall. Leaf season is Wolf Lawncare's favorite season of them all. We have different things to offer such as blowing leaves into natural areas, blowing them out of natural areas, lawns and hauling them off. Wherever you want us to put the leaves we can do it or haul them off and be done with them!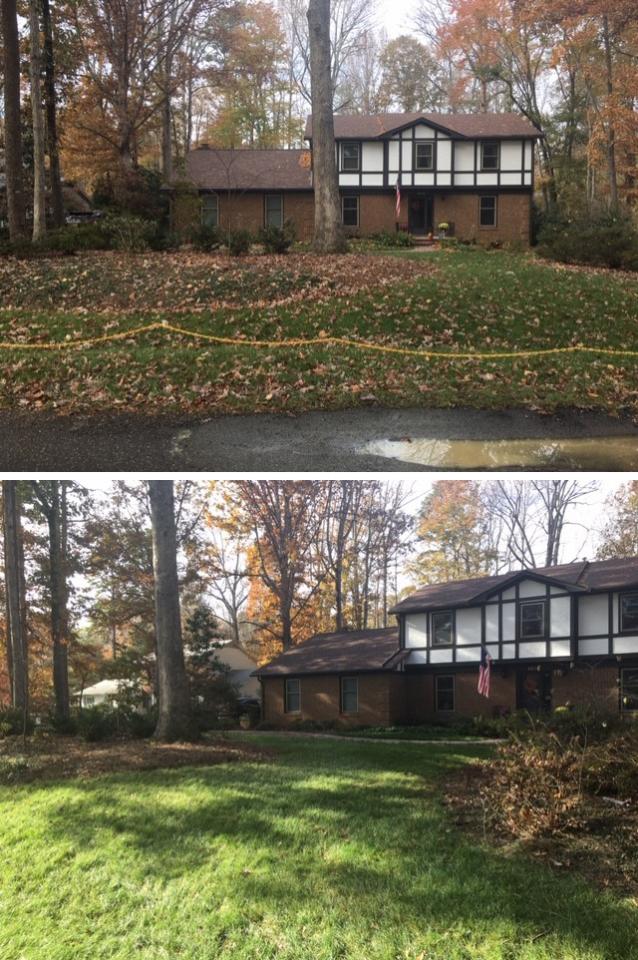 Sod Installation
Is your yard just not looking the way you want? Are you tired of waiting for grass seed to come up? Well, Wolf Lawncare has the answer for you. All your sod is cut and laid fresh. You'll instantly have the yard of your dreams!